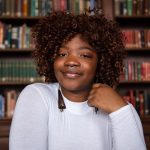 Born and raised in "Chocolate City," Najya Williams is a poet, filmmaker and performer. Her debut poetry chapbook, "Cotton," and spoken word album "mad black woman," are available via her website: NajyaWilliams.com. You can also view her 3 original short films, BURN, ALL GRAY, and MORE LIFE, in her virtual film gallery.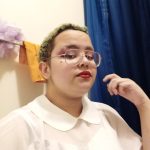 Lavender is a disabled biracial Black non-binary artist and organizer based out of Boston.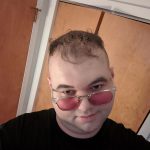 Echo Harris is a photographer from the Boston area and is well familiarized with both analog and digital processes. Echo has done photography for many local bands and artists in Boston including SASJ founder @flightorvisibility as well as for mutual aid organizations such as @solidaritysupplydistro.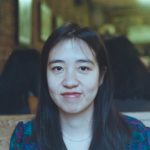 Hua Xi is a multi-disciplinary journalist and poet. They work on investigative and narrative projects that cross mediums, at times involving text, image, sculpture, data etc. Their poems have been featured in @electricliterature @bostonreview and @american_poetry_review.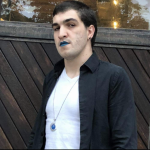 Ilyus Evander is a disabled, nonbinary transfem poet, organizer, and educator based in Providence. They are the youth coordinator for the @provslam as well as the Co-Director for @moonlightingopenmic , a Cambridge based Queer Open Mic. Their debut collection, Heavier Than Wait, explores the intersection of queer identity and mental illness and is available from @gameoverbooks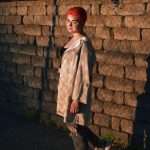 Mai Lord is a non-binary poet living in Boston while attending Suffolk University. They are an activist for trans youth and Black lives locally and use poetry to uplift these causes. Mai focused their poetry and work on healing from trauma through writings, encouraging a positive experience with writing about traumatic events.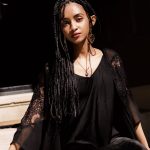 Sumeya Ali has been painting and creating art for 4 years. A Black (immigrant) Muslim woman, her social identities have allowed her to reconsider what it means to live with purpose. She dedicates my art to being a form of meditation and self contemplation because she is discovering more about herself each time she paints. She studies sociology at Simmons University which has helped her further develop her understanding of the social systems we function within. The purpose of her work is to not only provide herself with the opportunities of healing and self actualization but to make space for others to do this also.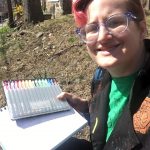 Abby Neale is an artist, educator, and activist based in Boston. Under the moniker, @lavender_menace_press , they create zines, patches and other printed matter. They also founded the Seedlings Project, an effort to build resilience in activists and community builders through art.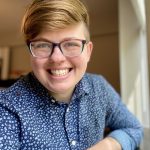 Soren Vi Austenfeld (he/they) is a voice teacher at @wholetonemusicacademy (Somerville, MA) and The Art Lab (remote, Chicago, IL). His teaching specialties and research extend from the soprano whistle register to the voice change on testosterone for adult trans singers.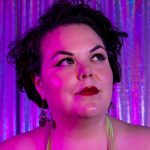 Doctora Xingona Diana Alvarez's ancestors bloom in her/their voice. Her/their songs roar an otherworldly fire against oppression, exalt queer love and liberation, and create a gripping atmosphere for healing. Doctora Xingona's poetic songs live in-between, where borders are a myth. A singer-songwriter, poet, composer, filmmaker, educator, and scholar, Alvarez's multifaceted work centers transcendence, kinship, and the co-liberation and nourishment of BIPOC women, nonbinary, trans, and genderqueer artists. www.diana-alvarez.com / @brujajuana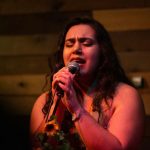 Laid-back R&B feels and emotionally-driven honest lyrics are what define Boston-based singer/songwriter, Ava Sophia Having performed at numerous venues in the Boston-metropolitan area, having toured in New York City, Los Angeles, and Valencia Spain, and featured by MTV's TRL, Ava is striving to inspire through her music. Ava is a graduate of the world-renowned Berklee College of Music and she is continuing to share her music locally in and around Boston. In October 2019, Ava released her debut EP, "To See and Hear Hxrself", a project dedicated to exploring the relationship between femininity and vulnerability, and empowering women/femmes of color to feel and express our emotions to the fullest extent. Her true passion and ambition are captured when she describes music to be "the only way I know how to make the world a better place".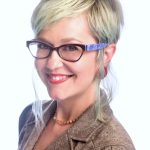 Nora Borealis Maynard, they/she, is a Boston area soprano, multi-instrumental singer-songwriter, & voice teacher. They are the founder of WholeTone Music Academy, a teaching collective that focuses on integrating music and mind-body modalities. They also serve as a music co-coordinator for Extinction Rebellion Boston. Wherever you are, they hope you will take the plunge and sing more, especially with your chosen family.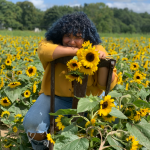 Katiana Rodriguez is a queer artist of color from the Bronx whose work focuses on body positivity, ancestry, identity, and growing up in New York City.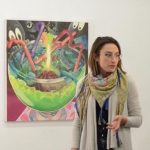 Sam Fein is a Boston-based artist, educator, and community organizer. She is dedicated to youth advocacy, disability justice, and ending institutionalized abuse. More about her creative practice can be found on her website samfein.com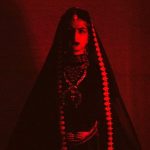 payal kumar (they/them) is a diasporic dreamer working towards inclusive solidarity and liberation based Pawtucket and Massa-adchu-es-et territory. As a multidisciplinary artist, LGBTQ+ health equity worker, community organizer, and futurism fanatic, they invoke the power of interdisciplinary movement-building to construct tender new possibilities of being beyond borders and capital. They have performed spoken word and facilitated imaginative workshops in different spaces across the country- open mics, grassroots protests, national gatherings like the Allied Media Conference, gallery spaces like the Museum of Fine Arts and beyond. Through spoken word, they alchemize science and language into spaces to process cultural inheritance and embodiment. Through murals, zines, and paintings, payal's visual work weaves together Desi folk art from their ancestral villages with Americana tattoo motifs to amplify movement work and explore the in-between spaces of trauma, coloniality, queerness, and mental illness. They are on the board of Subcontinental Drift Boston, a monthly open mic space dedicated to uplifting South Asian voices, and are active with transnational movements fighting for labor, caste, and gender equity. Through creative strategies, they cultivate playful intergenerational dialogues that challenge us to unearth our collective power.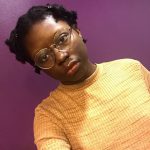 Lilith Lennox Orion graduated Simmons University in May 2020 with a degree in Sociology. They have done research in critical race theory at its intersection with film and disability studies. As a neuro-divergent learner, Lily has always been interested in radical pedagogies that break the traditional academic learning model and focus more on learning rather than grades. They firmly believe that education should be accessible and taught with the purpose of radicalizing our communities rather than as an elitist gatekeeping tool.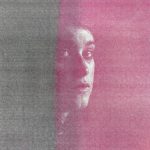 Elliot Higger generates art that is synergetic and encourages people moving into collaborative power. It achieves ground up, sustainable pathways forward from the catalysts of community needs and injustice, and moves ideas toward tangible change and possibility. Her work illuminates dynamic issues as a vehicle to centralize and highlight solutions. As a media activist, she started a values-based media production in 2011, Sunny Mind Productions. Sunny Mind prioritizes self and collaborative representation processes. She teaches from the understanding that we are all powerful beings with the possibility to form ourselves and our communities time and time again. She teaches because people empower themselves when they represent themselves.